Is 2017 the year of alternative asset diversification?
In today's property market, investors are wary of putting all their eggs in one basket. Prolonged uncertainty and subdued activity in the housing market is changing the way investors are approaching traditional residential assets, with many now intensifying their activity in alternatives, like student housing, retirement living and build to rent. Due to huge interest in the alternative markets, we will be taking a detailed look at the alternative residential sector in the UK and Europe this September, chaired by Philip Hillman, Chairman of Alternatives at JLL.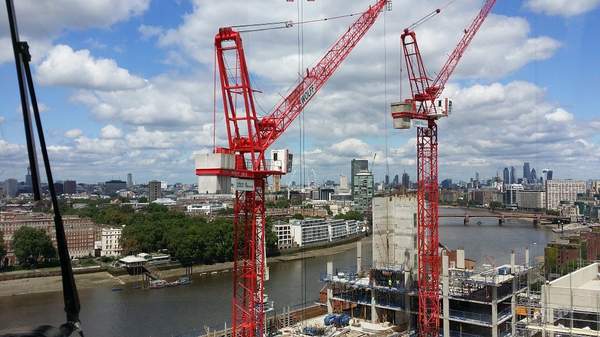 Alternative sector growth
Alternative sectors range from student housing and PRS to retirement living and retail units. JLL Alternatives, one of the largest alternatives teams in the industry, recorded more than £12.3bn alternative transactions in 2016, accounting for 29% of all commercial property activity. They expect this to rise to £15bn this year as investors focus on demographic strategies, rather than boom and bust economic cycles, as Philip Hillman, Chairman of the JLL UK Alternatives team, explained this April.
Alternative returns are predicted to be 7% this year, a leap ahead of mainstream commercial assets at 4%. If the future for alternatives is to be as successful, the sector needs to bring forward a new supply of product and to utilise data in a way that promotes opportunities and mitigates risks. Backers are planning to increase their exposure to the alternatives market and will be looking to forge connections with new entrants looking to invest this year.
What we're now experiencing in the sector are growing clusters of investors who are building alternative asset portfolios by distributing wealth and expertise across the sector. If an asset manager is interested in student housing, for example, they'll be looking to see what others are doing in the retirement living sector, PRS and micro-living.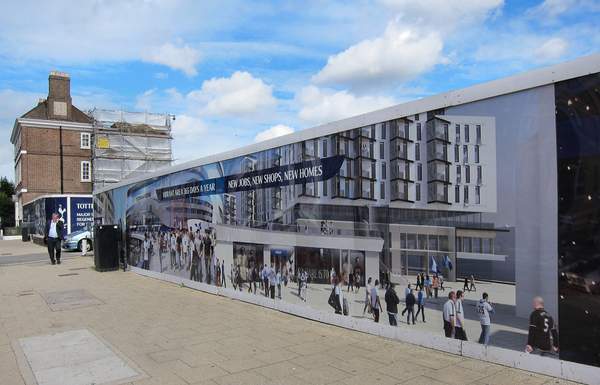 The largest alternative growth markets
Student housing - In what we described as a "truly global asset class" in The Guardian this month, student housing investment is driving growth despite Brexit uncertainty. We've witnessed this growth first hand as our annual student housing conference has grown from 200 delegates to 500 this year.
Savills expects the total value of transactions to increase from £4.5bn in 2016 to £5.3bn by the end of this year – representing a 17% year on year increase. According to James Pullan at Knight Frank, 70% of this investment is coming from overseas. London's student population alone is set to grow by 50% over the next 10 years, which will create future supply issues if the investment isn't put in at this stage.
Mixed-use schemes - In February, residential developments dominated construction. However, it was mixed-use developments that were creating the next set of hotspots. Places like Southampton and North Whiteley, for example, are emerging as development areas to watch as the potential for workplaces could bring forward mixed-use schemes along the M27 corridor.
Mixed-use commercial and residential developments have been a key feature in London, with high-growth areas like Croydon, Clapham and Wembley all enhanced by mixed developments, with transport improvements providing a stable base for neighbourhood regeneration. As office rents continue to rise in Greater London, diverse schemes are expected to filter into cheaper commuter towns and rural markets.
Retirement living – Later in the year, we'll be discussing retirement living products, and how opportunities will be spread across retirement housing, assisted living, retirement living villages, extra care and care homes.
At the moment, 25% of rented sheltered housing does not meet the needs of older residents. If we are to meet international benchmarks, which suggest that 15% of all purpose-built housing should be designed for the elderly, we need 1.4 million more of these homes right now to meet demand. Social landlords are mostly catering to the least well-off, but there is a wide scope of opportunity to address 'squeezed middle' households: those who own their own home but aren't wealthy enough to leave it. We'll be examining in-demand products in greater detail this September.
PRS – Britain's private rental sector was valued at £1.4 trillion this February, but a number of tax hits to investors has meant that cash investors with large portfolios and second home buyers are now propping up stamp duty receipts – a far cry from a levelling of 'the playing field'.
The next chapter for PRS has been earmarked for purpose built build-to-rent units. Local councils will have to proactively plan units specifically designed for the rental market based on need as part of a current strategy outlined in the Housing White Paper. To date, 7,800 build-to-rent homes have been completed, with 48,000 homes in the pipeline – most of which are based in London. Of these, 70% will be purpose built.
---
Join us on Tuesday 26th September 2017
---
With huge interest in these emerging markets, the inaugural Alternative Residential Property Conference will take place on 26th September. Our event covering alternatives, student housing, retirement living and build-to-rent, attracted an audience of over 1000 delegates last year, and due to this huge interest we will be looking in more detail at the 'Alternative Residential' Sector in the UK & Europe.
Access high-level market analysis and networking opportunities. Book your place to avoid disappointment.
Subscribe to our newsletter to receive property market analysis and notifications of networking opportunities to your inbox.