5 long-term London investment growth trends | Residential
If you're looking to invest in London this year, it's fair to say that market growth hasn't been very appealing. While commercial property retains its global status, and international investment continues to flood into the capital, for small to medium size investors or families looking to move into the city, positive residential news has been slim. However, statistics over the past five years provide valuable insights as to where to invest and the type of property that will either retain its market value or sell quickly. We've compiled top findings from across the web to develop a clearer picture of today's property landscape.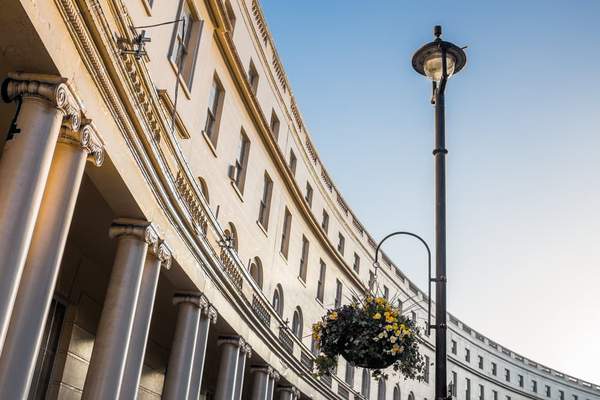 Best growth area this year: Worcester Park, KT4
Just one London postcode featured in this year's Zoopla property hotspots list, based on price growth between January and July. The property market in Worcester Park, an unassuming suburban town in South West London, outperformed the rest of growth in the city by some margin. Its price increase of 6.41% in the first half of the year defies the current national trend of sluggish growth of just 1.1% and lacklustre residential sale rates.
Best growth area over past 5 years: Abbey Wood, SE2
Price growth has been scuppered by a succession of national and global policies and political votes, from the upheaval of buy-to-let to countless political votes that have hit the industry. So, an area which has managed strong growth over the past five years is perhaps a better barometer of success than data taken from this year alone. With promising 76% five-year-growth figures and an affordable average price of £309,561, Abbey Wood in South East London still has plenty of investment potential. The rise of Abbey Wood coincides with a general investment shift from central London to the city 'fringe', which has been well documented since 2012.
London flat sales dominate the market
Data from the Office of National Statistics show that residential sales for almost every property type in London have dipped between 1995 and 2016, bar flat sales, which reflects current demand for micro, contained living for affordability or lifestyle. By Q4 2016, property sales for detached homes dropped slightly to 4,464 from the same quarter in 1995. In the same period, semi-detached property sales dropped from 20,228 to 12,930. However, sales of flats and maisonettes, which started from a strong position of 46,525 in 1995 have grown to 58,202. In fact, the data set shows that flat sales in every English and Welsh region have grown since the mid-90s.
…but detached homes have retained their market value
Buying a London flat may be a perennially popular way to get a foot on the London property ladder, but if you're the proud owner of a detached home in London, your asset may have grown in value by 4.1% since May 2016. The average price for a detached property in London has grown from £864,839 to £900,601, while terraced properties experienced the weakest growth of 1.4%.
New build and cash buyers fuel transactions
Cash transactions outstripped mortgage transactions by 1.5% in the year to May 2017, while transactions for new builds in London rose by 4.6% in the same period. These findings potentially reflect how favourable conditions have become for cash buy-to-let investors since April 2016, when stamp duty hikes and mortgage relief restrictions came into force.
Find out more
If you're currently building your property portfolio, there's still time to book your place at our first ever Alternative Residential Property 2017 conference this September. Join our panel of respected sector figures and industry delegates to discuss investment, management and operational trends in some of the biggest emerging property markets in the world.
This event is likely to sell out quickly so please book early to guarantee your place.
Subscribe to our newsletter to receive property market analysis and notifications of networking opportunities to your inbox.