Another month of outstanding success for LD Events
The LD Events team would like to thank all those who attended London Resi Development 2017 and Housing Delivery Conference 2017 at London's Cavendish Conference Centre and ETC Venues, St Paul's this March.
Hundreds of delegates, speakers and panellists attended two sell-out conferences to network, debate and discuss packed agendas with industry peers from around the world.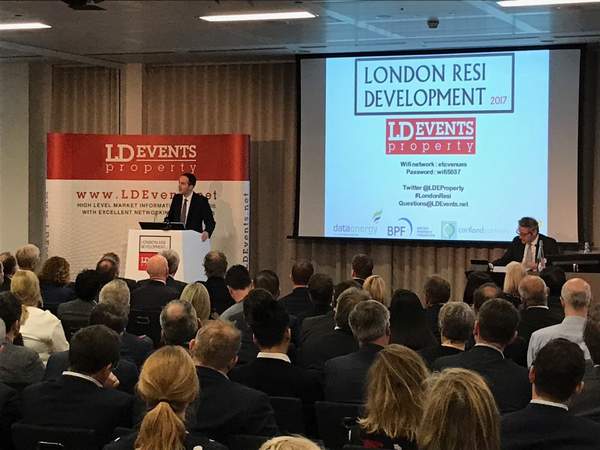 As the largest independent provider of events and CPD to the property industry, we are privy to high-level market intelligence and influential industry agendas, led by reputable industry authorities.
---
---
Once again, the hugely popular National Housing Delivery Conference integrated high-level market debate with indispensable networking opportunities for some of the most senior figures in the housing delivery sector.
Hundreds of industry delegates heard views from central government figures, housing association chief executives and leading housebuilders. A packed Cavendish Centre was briefed on the impacts of new legislation, the role of PRS housing stock, the emergence of off-site construction and other factors that are shaping the homes of tomorrow.
We started the day with an examination of where we are with housing delivery in the UK, led by Ian Graham, Partner and Head of Housing and Regeneration at Trowers & Hamlins, and concluded the day with an in-depth debate about the relevance of off-site construction today and the models available. We would like to thank Chris Slezakowski, Marketing & Innovation Director at SIG Offsite; David Ellison, Business Development Manager at Sigmat; and Kieran White, Managing Director at Vision Modular for this closing discussion, and to all our speakers on the day.
Housing Delivery Conference panel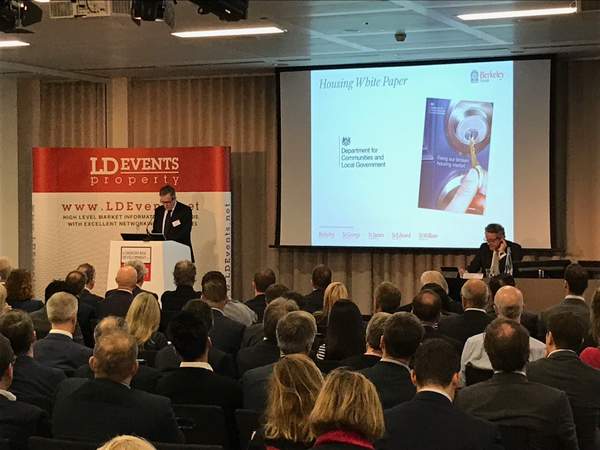 ---
---
2017 marked the 10th year of this leading conference for the London residential development market. The completely updated agenda brought delegates fully up to speed with key deliverability challenges in the housing market, the national and local legislation affecting housing supply, and investment opportunities for the year ahead.
From our opening discussion on what is happening in the current residential development market in London, brought forward by Dominic Grace, Director, Head of London Residential Development, Savills, to a lively question time slot with Angus Dodd, Chief Executive at Quintain and Stephen Howlett, Chief Executive at Peabody, the day examined current strategy and what the public and private sectors can offer in the years ahead.
We would like to extend our thanks to the staff at ETC Venues for hosting this seminal conference in our events calendar.
---
Improve your prospects with LD Events in 2017
---
Congratulations go out to Davil Allred and Mike De'Ath from HTA Design LLP who were our top Tweeters on the 21st and 23rd respectively. They both win a £50 Amazon voucher.
Our next conference events will take place in May. Book a place at an upcoming LD Events property conference to voice your views with fellow peers and improve your market prospects.