Now is the time for modern methods of construction (MMC) in the Residential Market.
With momentum building towards our Residential MMC conference on the 12th of October, we spoke with Rob Littlewood, Partner at Akerlof.
Despite falling into construction cost management by chance rather than choice, after 18 years in the industry, Rob hasn't looked back.
A fervent adopter of pre-manufactured solutions, Rob is enthusiastic to modernise delivery through the use of technology, which has led him to harness the power of automation to create cost estimates, cost plans and even bills of materials in manufacturing.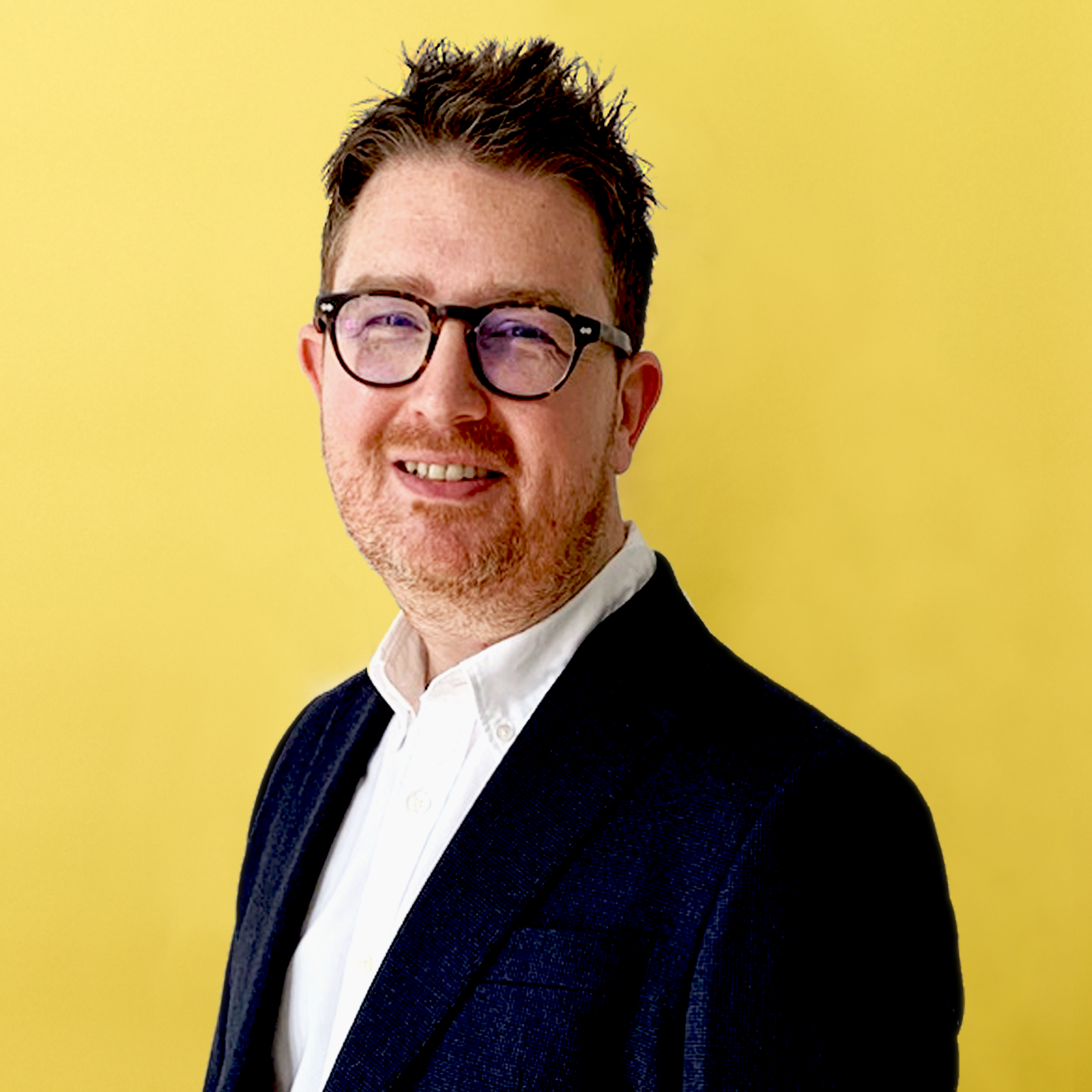 Can you give us an overview of what exactly modern methods of construction entails?
MMC is really an umbrella term used broadly to describe contemporary innovation. It includes new technology, off-site manufacture and more efficient processes to deliver more effectively. Historically the term MMC has had a really broad range of terminology that's been used interchangeably, confusing the market. In 2019 what was the MHCLG developed a definition framework which categorised the different types of MMC into seven key areas. It's great as it enabled a future-proofed range of MMC used in homebuilding to be better understood with consistent terminology. It spans all types of pre-manufacturing, site-based materials and process innovation.
What are the advantages of modern methods of construction?
I think to some extent it depends on the context and what it is you are trying to achieve. A lot of people still tend to think about the potential benefits at a project level and refer often to the opportunity it brings to deliver faster, to a greater quality and with greater certainty. Set in the right context, and as an appropriate response to value drivers, this is absolutely correct, but equally, shoehorning higher levels of pre-manufactured value (PMV) into a project or client organisation that isn't suited, or indeed ready, is potentially harmful to overall outcomes. However, done right and the realisation of benefits could be huge, including those at industry and societal level as well, such as health and safety, reduced carbon, waste reduction and mitigation of the massive skills and supply shortage that our industry faces. There are also parts of MMC that feed into the levelling up agenda – projects being delivered in one place could have 50% or more of its PMV constructed in a series of different factories across the country, supporting the distribution of wealth across the UK. The challenge is responding appropriately to the competing tension between UK political ambition, and more localised objectives such as local employment provisions which might be pre-requisites to being granted planning consent.
Why is 2023 so important for this?
We're part of an industry and sector that has some big picture challenges within what can be quite a complex operating environment. The last year saw rampant inflation, major global events, and an ever-changing consumer landscape which have all combined to create a market that's exposed a lot of our usual practices as largely inadequate. Viability in resi is now the most challenging it's been for some time and the sector needs to think a bit differently to square the circle around cost, expectation and new regulation.
From work I've been involved in, most standardised dwelling designs with accompanying FFE platforms will respond to 80% or more of a developer's pipeline. So residential delivery in 2023 will start to look different - I think we will start to see more and more investment into product platforms. My suspicion is that 'business as usual' may no longer be acceptable to developers and investors, so there will be a drive to move to new approaches offering high variety & certainty with lower carbon through digital product development and an MMC supply chain that sits alongside.
From what I've seen, sustainability and performance of the type many large-scale developers and investors are stating they will achieve, will also almost certainly require the efficiency and waste reduction which comes with higher levels of pre-manufacture.
How do you address concerns about the quality and durability of buildings constructed using modern methods of construction, particularly in comparison to traditionally built structures?
There's no doubt that non-traditional building brings challenges in terms of demonstrating that homes built via alternative methods will be both durable and of the very highest quality.
Residential projects which utilise MMC have a greater propensity to be manufactured at least to some extent off-site. So, buildings or components can be produced under controlled factory conditions using the latest digital measuring and control technology. Quality control is therefore much easier to achieve than among all the variables on live construction sites.
Due diligence is if course critical and it's important to consider what warranties are available to cover a particular supplier (E.g. LABC, NHBC, Premier, Checkmate), and that products have no less than 60 year durability (equivalent to two mortgage terms).
There are accreditations, such as BOPAS (Buildoffsite Property Assurance Scheme) which provide reassurance to clients that products are readily saleable for a minimum of 60 years and have been through a rigorous quality checks to be granted this.
But even with all this in place, there is still 'practical deployment' - combining off-site with on-site still needs cultural and practical alignment, or the opportunity for achieving the very highest quality benefits won't crystalise and market confidence will suffer as a consequence.
How do you see technology playing a role in modern methods of construction? Are there any particular technologies that you believe will be transformative?
The adoption of technology is fundamental to enabling an MMC approach and there's a big difference between what is really a 'site offsite' and genuinely modernised manufacture and assembly.
I believe we're starting to see some great examples of technology doing the 'heavy lifting' so we can focus all our creative minds in a different way.
Real 'advanced manufacturing' will form part of a completely digitalised process – if we can get to a greater level of maturity around generative design, which is linked to automated, full digital twin generation, itself linked to robotic and computer controlled digital manufacturing, which is then all wrapped by enterprise resource planning……that's the future and it's this, with other emerging technologies which has the potential to really transform the construction industry.
What does the future hold for MMC?
Recent, well publicised MMC business failures risk damaging market confidence, but I think the future remains bright, as most of these were not necessarily based on failings in the sector. We're still seeing significant investment in MMC from a range of sources which include major players – this week saw the announcement from TopHat of further £70m investment from both Aviva and Persimmon, which is a major show of confidence in the Cat 1 MMC market.
MMC is also starting to become a bit more characterised by the vertical integration of tier ones or house builders and I see this increasing. Great examples like JRL modular, BAM, ISG, Sisk and Hill Group are all showing commitment to different systems and suppliers which suggests a growing proportion of new homes will be delivered via MMC in the coming years. Demand is strong and growing, driven now more than ever by a desire to build more sustainably and efficiently.
There is always a slight danger in my view that people will see MMC as a silver bullet and in doing so it we risk looking too narrowly at the potential benefits. Adoption of greater levels of MMC in the future can and will contribute to some of the systemic challenges we face as a sector, but at the same time the question shouldn't always be 'what MMC Categories will make my building fastest or cheapest'. It should be 1) what are we trying to achieve? and then 2) how do we tailor our approach to delivery to give us the best chance of meeting those objectives?
'Greatest pre-manufactured value' won't always win, but selecting appropriate MMC categories in the context of both the project and funding drivers will start to pay dividend as maturity in the sector increases.
Any final thoughts?
My view is that it's a very challenging, but exciting time for the industry. If we can collectively use our supply chains and expertise in a way that refines delivery in the construction sector, I can see a much brighter place over the next five years.
But manufacturing business models need to be alive to the realities of residential development in order to thrive. The activity in the market, particularly the consolidation through Contractors, signals a maturing of the sector and one which we can expect to grow in confidence over the coming years. I'm looking forward to seeing where it goes from here.
To learn more about MMC, bookmark the link below – info on the conference agenda and booking your ticket will be updated in the coming weeks.