Student property investment - key growth drivers
Over the past three years, student housing developments have shifted from niche assets to mainstream investments. High yields, diversification and expansion resulted in a record-breaking year for investment in 2015, with a global portfolio worth $15bn. The US and UK real estate investment trusts continue to outperform indices, while cross-border investment for purpose-built student property in the UK outstrips emerging markets in mainland Europe.
Our annual student housing conference will be returning for its eighth year on 24th May at the De Vere Grand Connaught Rooms where we will discuss the next big opportunity areas in the sector. Hundreds of delegates will hear from and network with, respected experts, operators and investors.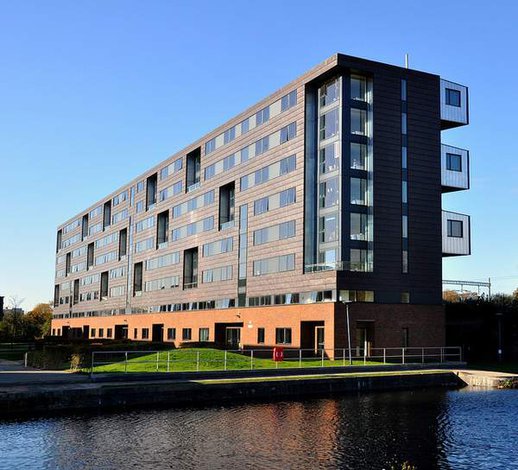 Pooley House, Queen Mary University of London
Key deals and market players
The global student housing sector is a fiercely competitive marketplace dominated by a handful of market players. The sector has fallen into an economy of scale, which is assisting Real Estate Investment Trusts (REITs) and pension funds to build increasingly large portfolios. So much so that portfolio acquisitions represented 60% of all concluded deals in 2016, while the top five deals in the same year were carried out by overseas investors.
North American bids are dominating 2017 investment, but the biggest transaction was made by Singapore real estate fund Mapletree with its £417m bid to acquire the Ardent Portfolio in the UK.
£3.6bn was invested in the UK student market alone. Since 2014, investment in the UK has switched from smaller private investors to established players, which has left a patchwork of developments across the country of varying designs and sizes. According to Savills World Research, mergers and acquisitions over the coming years will become a defining investment feature as companies seek to consolidate the fragmented market.
The UKs two student housing REITs are GCP Student Living and Empiric Student Property, but they have also been joined by other big players like GIC Private Limited (another Singapore investment corporation) and Unite Group plc. In total, the funds and partners manage more than 31,400 beds across 24 student towns and cities.
As the UK market matures, student housing provision is becoming increasingly consolidated to REITs and investment funds, which can capitalise on attractive cash-on-cash deal yields. Investors can still expect a strong credit profile in the student housing market, with attractive lending terms that are more favourable than the overall residential market.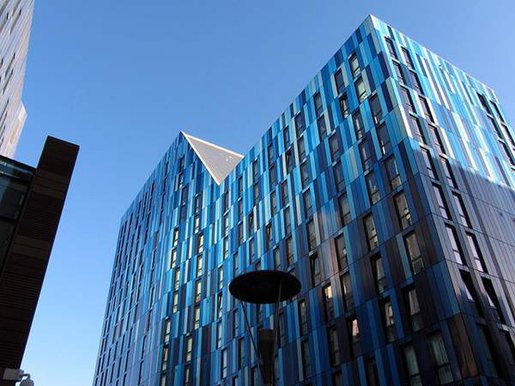 The View, Barrack Road, Newcastle upon Tyne
UK student housing investment doubles in three years
£3.1bn was invested in UK purpose-built student housing in 2016, more than double that seen in 2013. In 2016, Greater London student development investment exceeded every other UK region with a total value of £308.2m, followed by Scotland (£218.1m) and the South East (£185.2m).
The UK market continues to show resilience and high levels of activity while other asset classes are more heavily impacted by macroeconomic factors, like Brexit and market saturation.
According to JLL's quarterly student housing report at the end of Q3 2016, sector yields will either equalise or surpass buy-to-let yields. Yield forecasts, ranging from 4.5% in Prime London to 6.5% in non-prime regional areas are either stable or hardening. Chronic undersupply has resulted in yield growth of up to 10% in some university cities and towns. According to StudentTenant.com research, Manchester (6.73%), Salford (6.68%) and Portsmouth (5.75%) now dominate yield league tables.
The UK is home to the world's top universities, with the highest percentages of international students. The University of Oxford sits in 1st place and a 35% international student population, followed by Cambridge in 4th, again with a 35% international student population. Imperial College of London is now 8th in the world with an overseas population of 52%.
The UK features as a top three destination seven times out of the world's top 10 student outbound markets. China and India, the world's top two respectively, gravitate toward English-speaking markets, as do students from Asia Pacific & African regions.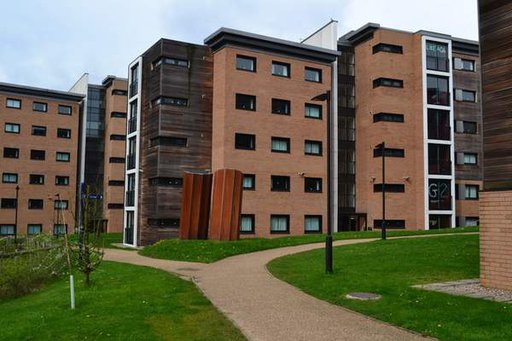 University of East London at The Docklands Campus
Join us on 24th May for Student Housing 2017
Book your ticket to join hundreds of industry delegates at Student Housing 2017 this May to hear from national and international investors, operators and industry experts on:
Examination of future investment opportunities, both geographically, with universities and in graduate housing, micro-living and the Private Rented Sector
Thorough analysis of Student Housing as an international investment class
Advice on operation and management, as well as funding, design and investment
What is encouraging investors and record transactions