5 retirement living market gaps to fix in 2018
LD Events' Care Homes & Retirement Living Conference 2017, now in its 8th year, is the largest sector event of its type in the UK. This year, attendees can expect to gain high-level market analysis in the following areas:
How new ideas, revolutions and technology will change the sector
Operational improvements and learnings from mature markets overseas
Understanding regional growth and scalable market opportunities
Who is investing and where, and which assets are of particular interest
How to value senior living assets, and what can be improved.
Before we head to conference, here's a rundown of the biggest market gaps covered in our agenda and who will be discussing each point in detail.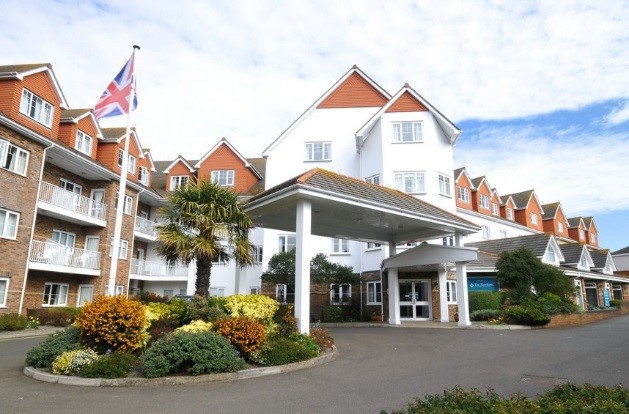 ---
Operations and logistics
We discussed in a previous alternative asset blog, retirement housing is one of the most popular assets for investors looking to diversify their portfolio. The market, however, is not maturing at the same pace as say student housing, held back by a lack of detailed operational and logistical strategy.
Clive Fenton, Chief Executive at McCarthy & Stone and Paul Morgan, Managing Director at Audley Retirement will both be addressing various operations angles in the sector, including:
Which regions will provide real opportunity to deliver large-scale retirement operations
What is required to bring about the operational improvements businesses need?
---
Recruitment
It's clear that ambitions in the retirement housing sector are growing, but an emerging sector requires expertise for long-term growth. Companies in the UK are looking abroad to find the key hires to manage strategy and development. One of the biggest challenges facing older people in the UK is finding appropriate housing to lifestyle and care needs. The UK housing with care market still pales in comparison to those in Australia in New Zealand, sitting at 0.72% compared to 5%.
Paul Morgan and Helen Jones, Chief Operations Officer at Amicala will be drilling down into what we can learn from overseas management to improve operations here in the UK. Retirement living properties are set to double in value over a decade, predicts JLL, so professionals who have demonstrable experience in mature markets are in high demand.
---
Political will
The majority of government housing incentives currently sit with the first-time buyer end of the market, with a definitive lack of incentives at the other end of the spectrum. A cynical eye might suggest that, although the retirement housing gap exceeds 300,000, the need to win over younger voters may explain why the retirement housing sector has been largely left to fend for itself.
Michael Voges, Executive Director at ARCO will examine this political climate in further detail this November, and where the government, housebuilders and the Competition & Markets Authority (CMA) review fits into this particular sector.
---
Scale
Retirement housing supply has been on the agenda for many years, and yet, homes are in the wrong places and four-fifths of sheltered homes for older people predate the 1990s. The gap between areas with an adequate provision and those without continues to grow and today's rental sheltered housing stock does not meet the needs of 25% of older households. We can simply look abroad to countries like Australia and the USA to see the huge, untapped potential that we should explore, and why retirement living ought to be recognised as part and parcel of a diverse property portfolio.
Julian Evans, Partner and Head of Healthcare at Knight Frank; Mark Davis, Director at Me&Dave; and Eugene Marchese, Chairman at Marchese+Partners are just some of the speakers who will be addressing issues of scale at conference, including:
How can we achieve real scale in the Retirement Living market in the UK?
How do we change the mentality of the UK so that large-scale retirement living, in Urban areas, is more common?
Where does the solution lie to achieving the necessary scale?
---
Rental models
A lack of supply in the sector has also led to lack of variety for older people, resulting in the elderly remaining in large, family homes that are often hard to maintain and expensive to heat. Social landlords, who have the assets and capacity to make a difference (and who have built 180,000 shared ownership homes already) by deviating away from working-age households to older people, for example.
The models we should be providing will be a big talking point throughout the day at conference. Grainne Gilmore, Head of UK Residential Research at Knight Frank will be long-term split for ownership, rental and other models, while David Hines, Chief Executive at Platinum Skies will be looking at how the shared ownership model will benefit investors and consumers.
---
Care Homes & Retirement Living Conference 2017
Hundreds of industry professionals will descend into the De Vere Grand Connaught Rooms in West London to gain a detailed update on different senior living markets on November 29. We're expecting attendance this year to set a new record, so please book a seat now to guarantee your place.
Subscribe to our newsletter to receive property market analysis and notifications of networking opportunities to your inbox.