UK risks losing a generation of property SMEs
4 out of 5 SME housebuilders in the UK have disappeared from the market since the last property boom, according to the LendInvest report Starting Small To Build More Homes earlier this year.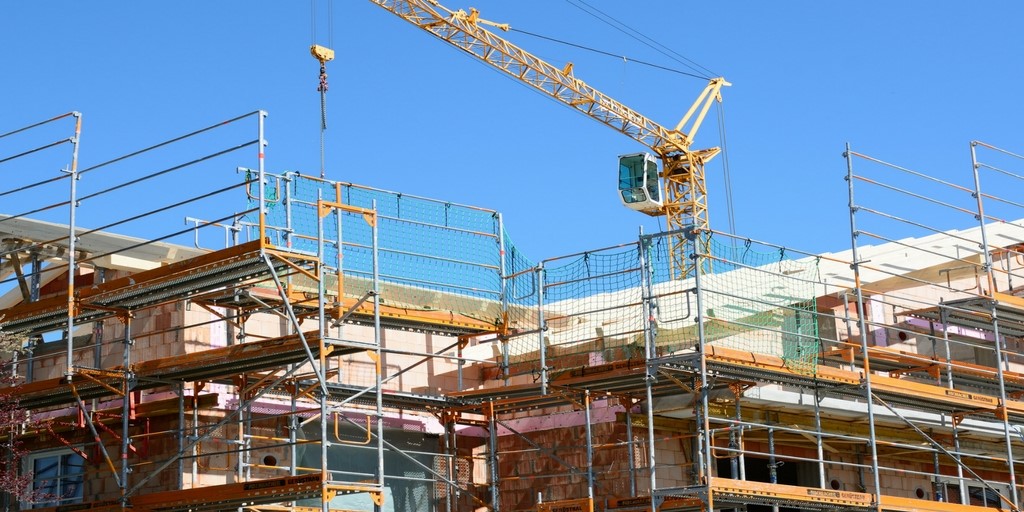 The government has been urged to empower SME property firms to bring their share of market output up from just 12.5% today to a pre-90's high of 37%, or risk losing "a generation of property entrepreneurs." Making good on its aims set in the Housing White Paper to diversify the UK property market is now vital, says the Federation of Master Builders (FMB), which has published its annual House Builders' Survey.
SME output vs. large building firms: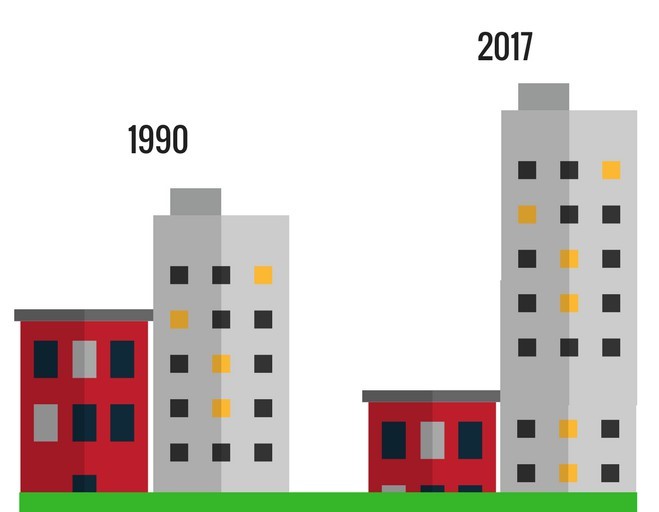 Key structural barriers for SMEs
The provision of new homes built by SME firms (building fewer than 500 units per year) in 2016 fell below a quarter of market output for the first time ever, says the FMB.
Its report highlights key constraints on supply, some of which have accumulated over several years:
Lack of available land: Viable sites for construction was the most commonly cited barrier (62% of its 124 respondents). 54% claimed that the number of small sites opportunities is decreasing
Lack of access to finance: When asked to rate current lending conditions for SMEs on a scale of 0 to 5, the average score was just 1.63
The planning system: Respondents rated inadequate resourcing of planning departments as the most significant cause of delays in the planning application process for the second year in a row
Access to skilled Labour: 35% said they employ EU workers, while 33% believe that the ending of free movement after Brexit will negatively impact their businesses
Developer obligations: 49% of respondents have rejected a small site opportunity because Section 106, Community Infrastructure Levy (CIL) or other obligations made the project unviable
Just 3% of all respondents claimed to have no restraints.
Scepticism toward finance options and pulling out of the EU without a transition deal are just two concerns voiced by a sector that once built nearly 40% of our homes.
Related:
Collectivism and community in the property market
The evolution of UK residential development funding
Solutions
The House Builders' Survey effectively drills down into the most important causes of each house building barrier. The findings provide a simple but comprehensive breakdown of what ought to be addressed and in which order.
The government is currently in the process of tackling the three main structural barriers: land, planning and finance. It is hoped that key policies outlined in the Housing White Paper, notably the targeting of part of the £3bn Home Building Fund at SME builders and the rollout of a more streamlined planning route for smaller sites through the new Permission in Principle, will be implemented effectively - sooner rather than later.
As we mentioned at the beginning of the piece, LendInvest, a leading lender for property professionals, has placed itself at the forefront of a campaign to grow the SME sector. Its new blueprint, Starting Small To Build More Homes, pulled together industry evidence for the first time to examine the root causes of decline in the property SME sector and what more can be done to reverse its fortunes. It came just a few months before its academy for small-scale developers received industry backing.
All sides of the industry, from tech firms and government MPs like Communities and Local Government Secretary Sajid Javid to the financial sector and enterprise schemes, must now sing from the same hymn sheet if property entrepreneurs are to be given the same opportunities afforded to others in alternative sectors. Giving property entrepreneurs greater access to the Enterprise Investment Scheme and local Enterprise Zones are just two actions that can be taken now.
Maximising Britain's residential investment potential
This October, leading investors and developers will examine innovations and opportunities in the residential sector at our Residential Investment Conference on 28th October. Given the mismatch between demand and supply for housing, creating sizeable opportunities for small builders and entrepreneurs is crucial.
Businesses like LendInvest will be using property conferences this year to organise the industry and find solutions to this growing problem. There is a sense that the residential property industry is on the cusp of change in so many ways; it is now crucial that entrepreneurship is included in Britain's next housing chapter.
To book your seat at Residential Investment 2017, visit our online booking page. Our panellists this year include Chief Executives from Hyde Group, Get Living London and LCP.
Subscribe to our newsletter to receive property market analysis and notifications of networking opportunities to your inbox.